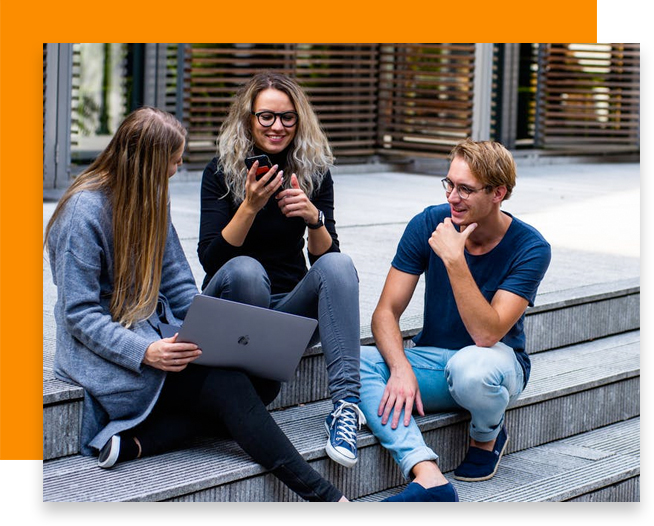 About UK
United Kingdom, island country located off the northwestern coast of mainland Europe. The United Kingdom comprises the whole of the island of Great Britain—which contains England, Wales, and Scotland—as well as the northern portion of the island of Ireland.

The capital is London, which is among the world's leading commercial, financial, and cultural centres. Other major cities include Birmingham, Liverpool, Manchester, Belfast, Edinburgh, Glasgow in Scotland and Swansea and Cardiff in Wales. 83.2 % of the population is urban in the UK.

The main language in the UK is English, which is spoken throughout the whole country.

The UK has a temperate climate. In general, this means that Britain gets cool, wet winters and warm, wet summers. The weather conditions are also very changeable.
WHY CHOOSE UK?
The UK is one of the world's most popular destinations to study higher education, with more than 500,000 international students enrolling each year. One of the world's leading destinations for international students, second only to the USA. UK universities are among the best in the world, and consistently perform well in world rankings. They also have a reputation for world-class research.

There are more than 395 universities and colleges, offering over 50,000 undergraduate to higher education courses across the UK.
High education quality
Short duration courses
Cost effective
Scholarships
Apply without IELTS
Easy visa process and low visa rejection
Work opportunities
No language barrier
TOP PROGRAMS
Business

Business Administration
Economics
Finance and Management
International Business
Marketing
Banking and Finance
Accounting
International Management
Business Analytics
Entrepreneurship

See More

Natural Sciences

Biology
Marine Biology
Mathematics
Computer Science
Chemistry
Physics & Astronomy
Earth Science

See More

Engineering and Technology

Chemical
Aeronautics
Bioengineering
Civil and Environmental
Electronic
Mechanical
IT

See More
Medicine

Surgery
Dentistry
Molecular Medicine
Veterinary Surgery
Nursing
Psychotherapy
Biomedicine
Pharmacy
Medical Biotechnology

See More

Law

Bachelor of Law
Criminology and Law
Master of Laws
Civil Law
International Human Rights Law
Criminal Justice

See More

Social Sciences

Psychology
Political Science
History
Linguistics
Anthropology

See More
CONFUSED about which COURSE or INSTITUTE is RIGHT for you?
TOP INSTITUTIONS:
The best universities in the UK are also among the very best in the world. The Russell Group is a self-selected association of twenty-four public research universities in the United Kingdom. The Russell Group list is often considered to be the gold standard of academia in the UK; they frequently hit the highest standards of academic, sporting and research excellence.